Welcome to the Oasis of Love's virtual front door. So come on in, look around and check us out. You'll find a lively Spirit filled Church family that cares about you and about making a difference in our community. Hopefully you'll take a chance and come see us personally on Sunday morning or Wednesday night, I know you'll be surprised by what you find here. People have asked me "what's your dress code there?" I always respond "yes, please wear clothes! We are a blue jean friendly environment where we encourage people to be themselves as we all grow closer to Jesus!
Lovin' the Faith-life,
Pastor Harold
About Us
The Oasis of Love Family Church was founded on Sunday, August 2, 1992; 7 blocks from our current location.
Pastor Harold & Debbie Jewell, who were both natives of Coldwater, had just returned from RHEMA Bible Training College in Broken Arrow, Oklahoma with a passionate calling from God to launch a church. To be a church that focused on the Love of God and the active Faith in His Word, which is not an easy combination but one that brings life and the power of God into all that take the journey towards His goodness. Two years later we were given this current facility from a former Church, and the party was on, a debt free facility. God is so good!!
Through the years we developed an excellent Children's Ministry and an in depth course that develops a deeper life of Discipleship for the adults, and launching a Youth Ministry. If you are hungry for more of God in your life and having a faith that works, we invite you to explore the offerings of this Family of Faith right along with the rest of us as we discover His love together.
Oasis Nursery provides a secure loving atmosphere for Children from birth to 3 years. Where we minister to their body, soul, and spirit. Teaching them that God loves and care for them, through play and fun activities centered around God's Word.
Oasis Jr. Church provides a secure and loving atmosphere for children from 3 years old to 5th grade. Children are divided into groups based on age; where we have a lesson that's centered on God's Word, crafts, snack, games, and puppet skits.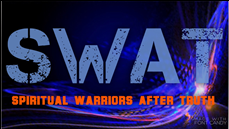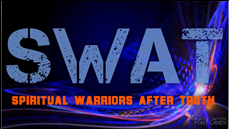 SWAT Youth
 The Oasis Men's Group was formed to address the unique issues that face Christian men in today's world. We specialize in keeping it "real" by confronting the lies that the world pushes onto men with the Word of God. We believe that Manhood and Christ likeness is synonymous! We explore the ways we can increase the power, the love, and the wisdom of God in our everyday lives. We meet on the fourth Sunday of each month at 6 pm for a time of feasting on some awesome "man-food" and fellowship followed by a serious look into applying the Word of God that always causes us to triumph in Christ Jesus. I hope you can come along with us on our journey towards a better life!
Why Choose Oasis?
WE ARE A CHURCH WITH A VISION…
God has given us a big vision, and a growing church is a part of that vision.
Where People live by Great Faith- It's our desire to raise up a church where people take Jesus at His Word and dare to step out of FAITH adventures where God's thumbprint shows up big in their lives!
Where People live for the Great Commission- We only have our lifetime to tell people about Jesus and how they can be saved-This is what we live for!
Where People Live for the Great Commandment- we also believe that the bottom line on being a Christian and living out the Great Commandment is to walk in love toward our neighbors. This means looking for ways to BE a blessing to others!
WE OFFER PROGRAMS THAT WILL HELP YOUR WHOLE FAMILY GROW IN FAITH!
We are committed to the spiritual development of your entire family-children, teens, and adults! Whether you are investigating the claims of Christ, are a new or young Christian, or are a mature well-seasoned believer, there is always room for spiritual growth and we offer a variety of classes and programs that will assist you.
WE ARE COMMITTED TO HELPING YOU REACH YOUR GOD-GIVEN POTENTIAL!
We believe that God has a perfect plan for your life. In addition to our regular services and opportunities for spiritual growth, we offer Sunday Growth Track, which includes four programs that are designed to help you develop a Christian lifestyle and discover your God-given gifts, purpose and potential.
WE PREACH THE MESSAGE OF FAITH
We preach God's Word, the Bible as the final authority for life and conduct. This means that we believe when God's Word is believed in the heart and spoken with your mouth, it will produce supernatural results in our lives.
WE ARE A FULL-GOSPEL, SPIRIT-FILLED CHURCH!
We believe that the ministry and gifts of the Holy Spirit are still available to the church of Jesus Christ today. We believe that the Bible teaches that the ministry and gifts of the Holy Spirit should be manifested in a decent and orderly way so as to profit and bless everyone.
WE PROVIDE OPPORTUNITIES FOR YOU TO SERVE GOD!
Whether God has put it on your heart to serve within the church walls or outside the church walls, we make every effort to help you find your place of service.
WE ARE NOT ASHAMED OF THE GOSPEL!
While we endeavor to be relevant and sensitive to the issues our society faces, at the same time we do not apologize for our belief that Jesus Christ is still the answer and God's Word, when believed and acted upon, still produces miracles! We are not ashamed of the Gospel of Jesus Christ because it is still the power of God for salvation!
About Us